Winning at gambling is tricky, but there are casino promotions to help make things a bit easier. But are these offers all they're cracked up to be, or do the restrictions outweigh the benefits? Our concise guide takes a look at casino promotions for players new and old.
No Deposit Casino Promotions
New player bonuses are there to entice potential gamblers into becoming actual gamblers. There are two broad groups: no deposit and match deposit casino promotions. No deposit deals allow people unsure about gambling to try their hand at slots or other games without risking their own money. Common no deposit casino promotions include free spins, free credit, and free cash. Those all sound tempting but there are restrictions. Usually, the free sum is modest (perhaps $25 or so) and comes with a playthrough requirement. This means a certain figure, around 30 times the bonus sum, has to be gambled before any money can be withdrawn. The odds on finishing ahead are therefore made quite a bit longer.
Match Deposit Casino Promotions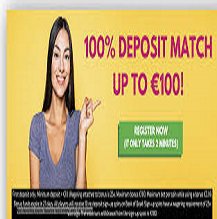 Sometimes coupled with free spins or suchlike, match deposit casino promotions see the casino match your starting deposit, up to a certain limit. As with the no deposit deals mentioned above, there is often a wagering requirement too. This is to prevent players depositing as much as they can, getting the bonus cash, and then withdrawing the lot. Sometimes you'll be able to find match rates of above 100% (so the extra cash the casino gives you is actually more than your deposit). It's also worth knowing that sometimes later deposits can have match bonuses too, and small sums may be paid automatically upon registration.
Loyalty Casino Promotions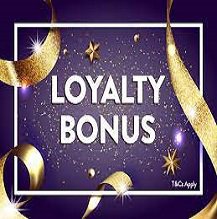 But what about the loyal customer, who's been with a casino for a while? Well, that's where the loyalty bonus comes in. The loyalty bonus/program is a casino promotion aimed at retaining long term gamblers. Players are often automatically enrolled in loyalty programs, earning points for every wager made. These can then be turned in for prizes. The more you gamble, the more points, the more chance to win in the loyalty programs (which often include lotteries and once-in-a-lifetime type vacations). That said, the more you gamble, the more you might lose too. Loyalty programs often come with different tiers, with bigger and better prizes for those at the higher levels. If you're finishing ahead, then a loyalty program is just icing on the cake. If you're finishing behind, then a loyalty program might help mitigate your losses, or tempt you to keep playing even though you're losing.
There are plenty of potential casino promotions to enjoy. Just be aware that they come with restrictions, and these matters as much as the good stuff on offer.